Prices 2022
PACKAGE DEAL
(1 - 4 people)

includes:
2 nights (applies to 1 dome, regardless of the number of people)
Breakfast delivered at your doorstep both days
1 sack of wood for the fire pan
1 person: NOK 4
2 people: NOK 5
3 people: NOK 6
4 people: NOK 7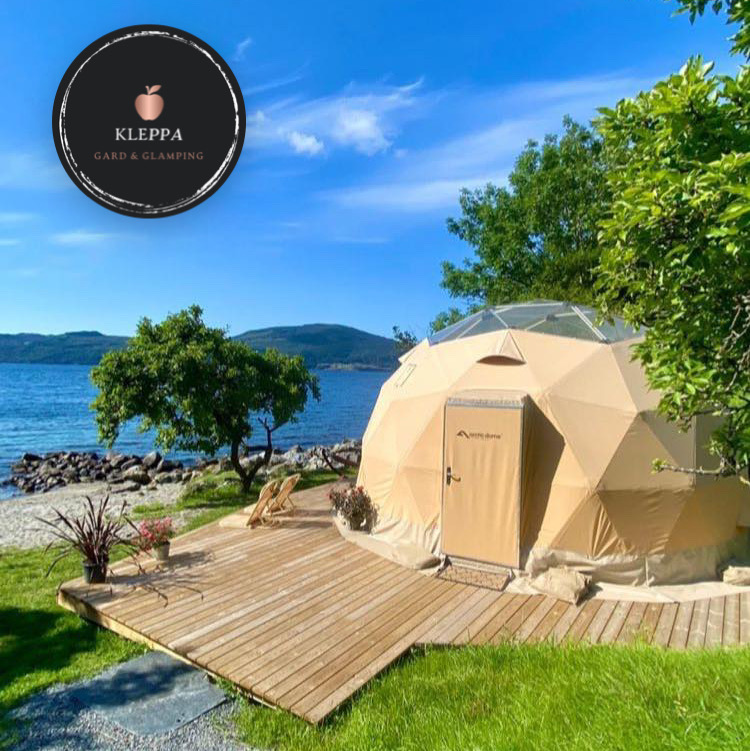 ACCOMMODATION ONLY

1 night, without breakfast (1 - 4 people)
Breakfast can be chosen as an addition to the booking (delivered at your doorstep)
Applies to 1 dome, regardless of the number of people
1 person: NOK 2
2 people: NOK 2
3 people: NOK 3
4 people: NOK 3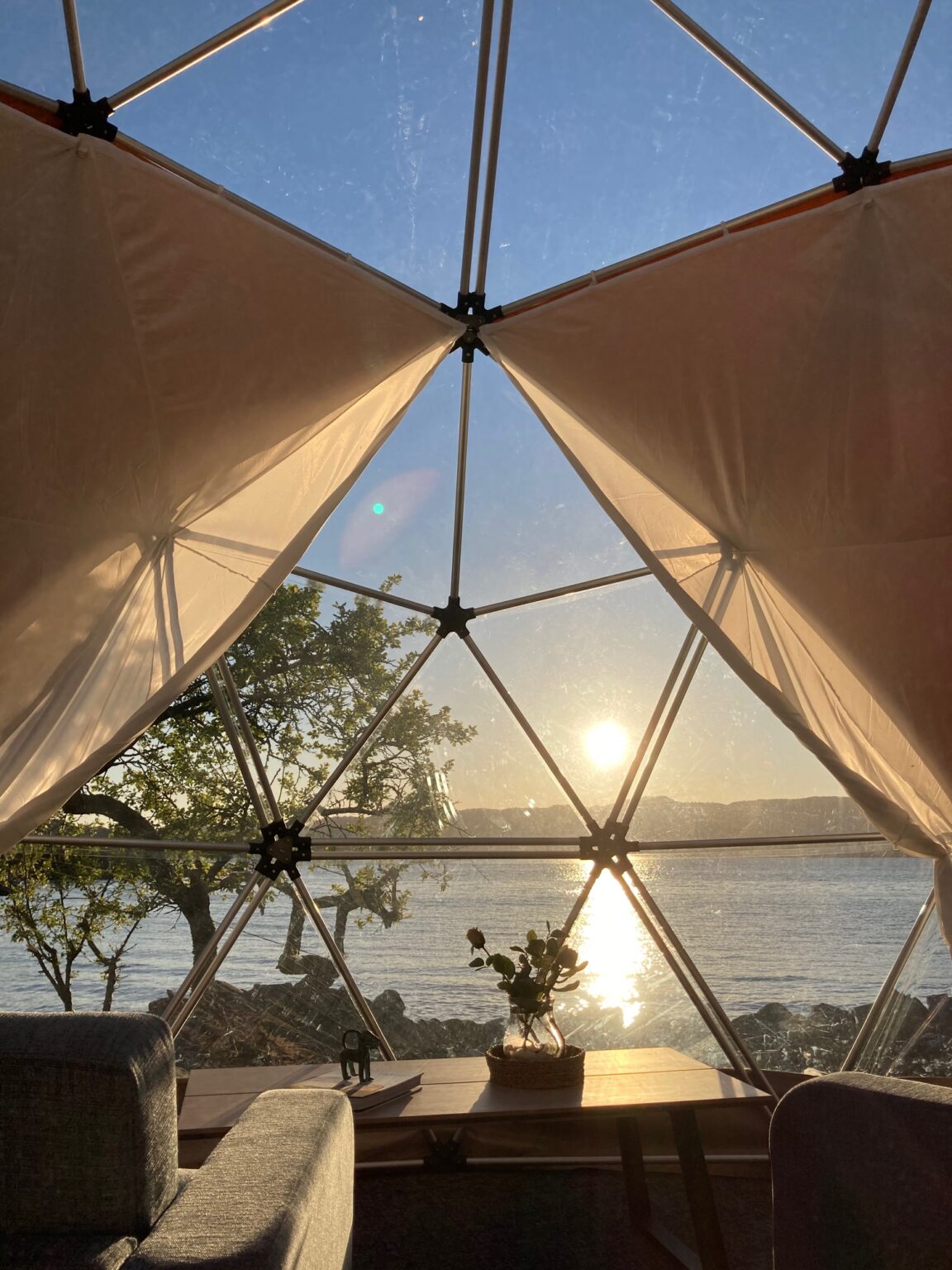 Additions that can be added to the booking:
Rental of SUP (per piece, 3 hours arrival day) 390 NOK
Wood sack 89 NOK
Food; click here (in Danish) for photos, info and prices
Self-produced apple juice; 0,25 ltr / 0,75 ltr / 3 ltr in self-service farm sale. We can also deliver to the dome if desired.
All surcharges must be pre-booked to ensure availability.
Inquiries on arrival are welcome but cannot be guaranteed.
We will try to meet needs that arise along the way as best we can.